30 Horror Movies That Are Over 90% On Rotten Tomatoes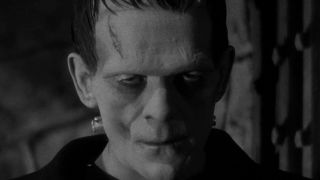 (Image credit: Universal)
The term "elevated horror" — used to refer to thrillers of a "higher quality" than what the genre is typically known for — has a bad reputation among the genre's biggest fans. Reason being: it seems to imply that classic slasher movies such as Halloween or A Nightmare on Elm Street do not deserve to be put in the same camp as more recent acclaimed horror films like The Babadook or It Follows.
Well, what if I told you that all four of those titles have a Rotten Tomatoes score above 90%? In fact there are plenty more great horror movies of a vast variety of styles and tones that have all earned the right to be held to the same standard by the rules of the critical review aggregator by falling within the same range of percentage. Let's go over just 30 of our favorite examples, shall we?
A Girl Walks Home Alone At Night (2014) - 96%
You have likely never seen a vampire movie (or horror film in general) quite like A Girl Walks Home Alone at Night, which 96% of critics appreciated for its strikingly unique execution. Shot in black and white and sneakily incorporating traditional horror elements amid its quiet, grounded tone, Iranian filmmaker Ana Lily Amirpour's feature-length debut follows the developing relationship between a troubled young man (Arash Marandi) and a mysterious woman (Sheila Vand).
Alien (1979) - 98%
Audiences could (and have) debated forever over whether or not the first installment of the enduring franchise of Alien movies — and debut of Sigourney Weaver as Ellen Ripley — is more sci-fi or horror. However, at least most critics (98% of 132 on RT) agree that, no matter how you look at it, Ridley Scott's highly influential, atmospheric thriller — in which an interplanetary commercial freighter crew is stalked by a vicious, gorgeously designed beast — is undeniably terrifying.
A Nightmare On Elm Street (1984) - 95%
Writer and director Wes Craven's tale of a teenager (Heather Langenkamp) stalked by dream-hopping, razor-clawed, horribly disfigured boogeyman, Freddy Krueger (Robert Englund) kicked off one of the most beloved horror movie franchises of all time. However, the original A Nightmare on Elm Street remains the best reviewed of the series and the only one even close to the 90% range.
A Quiet Place (2018) - 96%
Fans of NBC's The Office and film critics would never be able to look at Jim Halpert actor John Krasinski the same way ever again after he helmed and starred in the instant horror classic, A Quiet Place. With an impressive 96% positive reviews out 387 on RT, critics apparently had a lot to say about this highly inventive, thoroughly gripping drama about family is forced to live in silence after Earth becomes overrun with an otherworldly race of malevolent creatures that detect sound to hunt their prey.
The Babadook (2014) - 98%
At 98% on RT, critics regard Australian writer and director Jennifer Kent as a modern horror masterpiece — not just for its suffocatingly bleak tone and terrifying scares, but out of appreciation for what it is really about. The titular creature from The Babadook — one of modern horror's greatest villains — is a symbolic representation of widowed single mother Amelia's (Essie Davis) own grief and the increasingly volatile tendencies that come from it, but is still effortlessly scary at face value.
The Birds (1963) - 94%
For proof that Alfred Hitchcock's mastery of suspense has stood the test of time, look no further than the 94% RT score for The Birds, which is made up almost entirely of reviews from after the year 2000. The majority agree that this story of a coastal town falling prey to various breeds of the unlikely, winged, titular enemy is a devastating, hair-raising creature feature.
Frankenstein (1931) - 94%
While it differs greatly from the story told in Mary Shelley's revolutionary novel, it is easy to understand why director James Whale's Frankenstein would become
the definitive representation of this cautionary tale about defying nature. The 94% of positive reviews on RT are especially impressed by Boris Karloff's performance as, arguably, the crown jewel among the interconnected universe of classic Universal monsters and Colin Clive as his titular creator.
Bride Of Frankenstein (1935) - 98%
James Whale would return to the world of Mary Shelley's classic with a new, wholly original chapter that, based on its 98% RT score, is preferred over its iconic predecessor. Bride of Frankenstein is also the perfect date night movie for horror fans, featuring a brilliantly unhinged Elsa Lanchester as the title character, who is forcibly created by Henry Frankenstein as a romantic companion to Karloff's Monster.
The Cabinet Of Dr. Caligari (1919) - 96%
Director Robert Weine's surreal, silent masterpiece, The Cabinet of Dr. Caligari, is considered to be the first true horror film and its seminal effect pom the genre shows in the critical reception alone. At 96% on RT, it appears that reviewers were spooked and dazzled by this quintessential example of the mesmerizing power of German expressionism, in which Cesare (Conrad Veidt) is forced to commit murders by his hypnotist servant (Werner Krauss).
Freaks (1932) - 95%
Tod Browning's unsettling revenge tale starring real circus performers proved controversial at the time for its graphic depiction of some truly unspeakable acts. However, Freaks has since earned a reputation as one of the most acclaimed thrillers of all time, earning a positive reception from 95% of the 56 reviews on RT.
Get Out (2017) - 98%
Jordan Peele went from being one of comedy's biggest stars to one's of horror's most respected auteurs after releasing this instant classic of Black horror that offers a grim, enduringly thought-provoking take on modern racism. The Academy Award-winning Get Out famously sat at 100% until professional troll Armond White's negative analysis for the National Review brought it down to its still impressive current score of 98% out of 404 reviews.
Halloween (1978) - 96%
The movie that solidified Jamie Lee Curtis as the ultimate Scream Queen, made the world fear the unstoppable Michael Myers, and is, arguably, the greatest film by John Carpenter is still the best-reviewed definitive slasher movie on Rotten Tomatoes with a 96% critic rating and 89% audience score. Thus, it makes sense that the masterfully suspenseful Halloween is credited as the film that would lay the groundwork for the enduring subgenre, let alone its all-time finest entry.
His House (2020) - 100%
A rare example of a horror film (or film from any genre) to receive a 100% on Rotten Tomatoes is the Netflix original horror movie, His House. Not only is this story of a couple of Sudanese refugees (Sope Disiru, Wunmi Mosaku) struggling to make a new life for themselves in England a viscerally terrifying haunted house thriller, screenwriter and director Remi Weekes' incorporates some bold social commentary that is even more unsettling than its supernatural elements.
Host (2020) - 99%
Perhaps the vastly relatable theme at the time of feeling trapped in your own home had something to do with the astonishing critical success of Host, which was developed, filmed, and also released exclusively on Shudder in the middle of the Covid-19 pandemic. Out of the 97 reviews for director Rob Savage's brilliant "video call horror" hit on RT, there is only one negative review to be found.
Invasion Of The Body Snatchers (1956) - 98%
Jack Finney's paranoid short story about people being insidiously replaced by virtually perfect, extra-terrestrial duplicates has inspired multiple direct adaptations over the last several decades. However, the first film of the bunch — director Don Siegel's Invasion of the Body Snatchers — remains the best reviewed so far, with 98% of critics captivated by its clever social commentary.
It Follows (2015) - 95%
Writer and director David Robert Mitchell cleverly reinforced one of the horror genre's most infamous cliches by making sex both a death sentence and a saving grace for Maika Monroe's Jay in It Follows. Even the few out of the 270 critics on RT who (somehow) did not find its titular, shape-shifting entity particularly frightening could not deny that the film's dream-like atmosphere, heart-pumping score, and '80s aesthetic makes for an unforgettable experience.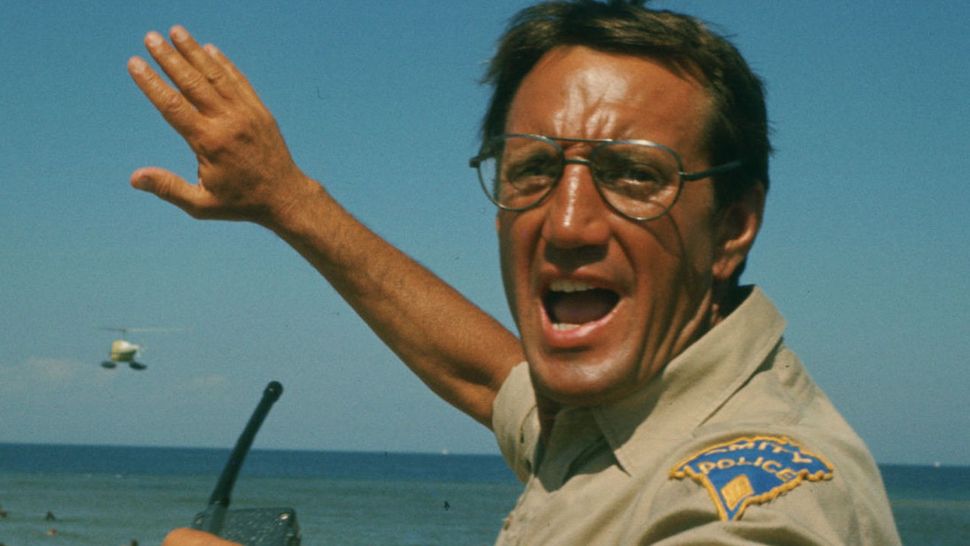 Jaws (1975) - 97%
Many of Steven Spielberg's best movies fall within the 90% range on Rotten Tomatoes, with the top three being E.T. the Extra-Terrestrial at 99%, Schindler's List at 98%, and this highly influential creature feature at 97%. The fascinating thing about the success of Jaws — which topped the list of all-time highest grossing films (for a while), bred the modern definition of the summer blockbuster, and made the nation afraid of the water — is that its extremely effective aura of mystery was not by design, but out of necessity, since the film suffered countless technical issues regarding the main antagonist: a Great White Shark.
King Kong (1933) - 96%
The 96% Rotten Tomatoes score for one of the most influential monster movies of all time is further proof that (in most cases) you just can't beat the original. The titular creature from King Kong has since appeared in countless films — as recently as 2021's Godzilla vs. Kong — but none (including even Peter Jackson's marvelous remake) have been as big a hit with critics as the spectacular adventure that started it all in 1933.
La Llorona (2020) - 96%
It appears that at least some user reviews confused this Shudder exclusive with a similarly titled spin-off of The Conjuring (that was only rated 28% on RT), which would explain its 62% audience score. However, most critics who actually saw director Jayro Busttamante Golden Globe-nominated La Llorona regard it as a haunting film that uniquely fuses elements of the traditional Spanish legend that inspired it with true events of political unrest in Guatemala.
Let The Right One In (2008) - 98%
Rarely has vampirism been told in such a disturbingly grounded and heartbreakingly relatable way than in John Ajvide Lindqvist's novel, Let the Right One In, which tells the story of a tormented young boy (Kåre Hedebrant) who befriends a mysterious girl with an unusual and dangerous secret. Matt Reeves would also come out with an impressive interpretation for English-speaking moviegoers with 2010's Let Me In, but Tomas Alfredson's Swedish coming-of-age drama has a 10% hold over it on RT.
Night Of The Living Dead (1968) - 96%
There are few greater examples of great zombie fiction than George A. Romero's long-running franchise of Dead movies, but the one that started it all remains the best in the eyes of critics. Night of the Living Dead was a revolutionary moment in horror for introducing our modern definition of the zombie and casting a Black actor (Duane Jones) as the lead hero, which leant strongly to its underlying societal commentary that, according to Den of Geek, its late writer and director claims was never intentional.
Nosferatu (1922) - 97%
Universal's original, Bela Lugosi-led Dracula from 1931 also falls within Rotten Tomatoes horror movie top tier at 94%, but is not rated as high as cinema's true first adaptation adaptation of Bram Stoker's classic. At 97% on RT the critical consensus deems German filmmaker F.W. Murnau's Nosferatu as — not only one of the all-time creepiest vampire films (with special credit due to Max Schreck's Count Orlok — but one of the silent era's finest masterpieces.
Psycho (1960) - 96%
While not the highest rated horror film on Rotten Tomatoes, highest ranked horror film on the site (rated 96% out of 111 reviews and a close audience score compiled from more than 100,000 user ratings) is Psycho. From the brilliant performances by Anthony Perkins and Janet Leigh to the iconic shower scene, it is easy to see why this brilliant psychological thriller solidified Alfred Hithcock's title as "The Master of Suspense."
Rosemary's Baby (1968) - 96%
Perhaps the three rotten reviews that brought Rosemary's Baby down to a 96% on Rotten Tomatoes came from critics who cannot relate to the perils of parenthood. The rest recognized director Roman Polanski's paranoia-fueled, foreboding nightmare starring Mia Farrow in the title role as a master class in slow-building, unrelenting dread.
Ringu (1998) - 98%
More mainstream, stateside audiences are familiar with The Ring — Gore Verbinski's 2002 thriller about a curse videotape with a 71% rating — but the one that started it all is more beloved at 98% on RT. Hideo Nakata's Ringu is one of the greatest Japanese horror movies of all time for its boldly disturbing imagery that is sure to haunt you for days... maybe a week.
The Silence Of The Lambs (1991) - 95%
Say what you want about critics: most of them, at least, have the ability to recognize high-quality horror when they see it, as seen in the 95% RT rating (and matching audience score) for director Jonathan Demme's adaptation of Thomas Harris' unsettling crime novel, The Silence of the Lambs. Not only is this masterful cat-and-mouse game the genre's only Best Picture Oscar winner so far, but statuettes were also given to Demme, Anthony Hopkins' definitive portrayal of cannibalistic criminal psychologist, Hannibal Lecter, and Jodie Foster as ace FBI trainee, Clarice Starling.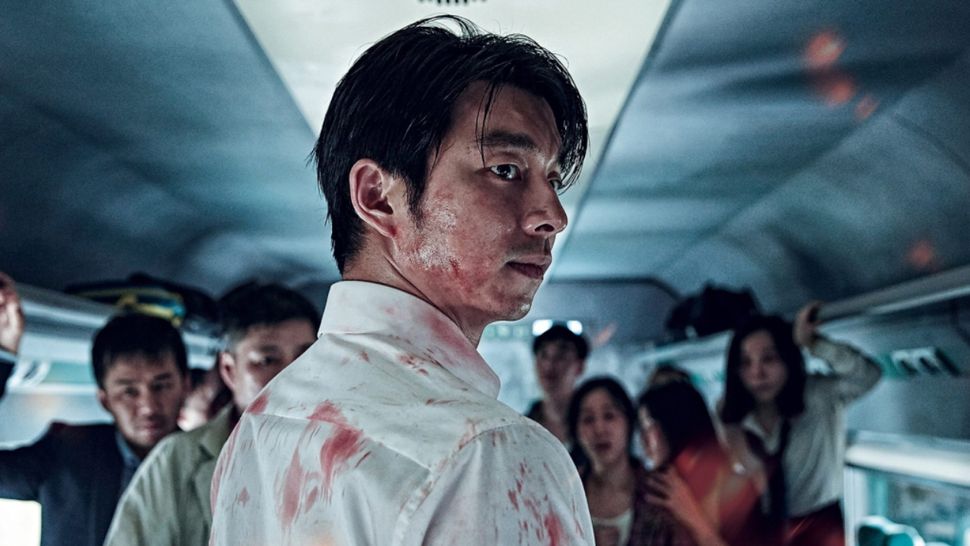 Train To Busan (2016) - 94%
At a time when it seemed like the subgenre pioneered by George A. Romero was so oversaturated that it was close to running out of steam, co-writer and director Sang-ho Yeon came up with a brilliantly simple idea to bring it back from the dead: zombies on a train. At 94% on RT, critics would agree that Train to Busan is not just one of the best horror films to come out of South Korea, but also one of the most realistic zombie movies in recent memory, let alone one of the most heart-wrenchingly gripping.
Under The Shadow (2016) - 99%
As they struggle to cope with the perils of war right outside, a woman (Narges Rashidi) and her daughter (Avin Mashandi) find there is also plenty to fear inside their home in Under the Shadow. Writer and director Babak Anvari's Persian-language period drama achieved a stellar 99% RT score out of 93 critical reviews that praised its horrific ghost story wrapped in a bleak, realistic depiction of 1980s Tehram.
Vampyr (1932) - 98%
Dracula was not the only creature of the night to dominate the cinema and win over critics in the 1930s. A 98% critics score and 82% audience score on RT proves that Vampyr -- Carl Theodore Dreyer's adaptation of Sheridan Le Fanu's gothic horror story a young girl who begins to show signs of succumbing to vampirism -- is a mesmerizing, surreal, and chilling tale that should not be missed.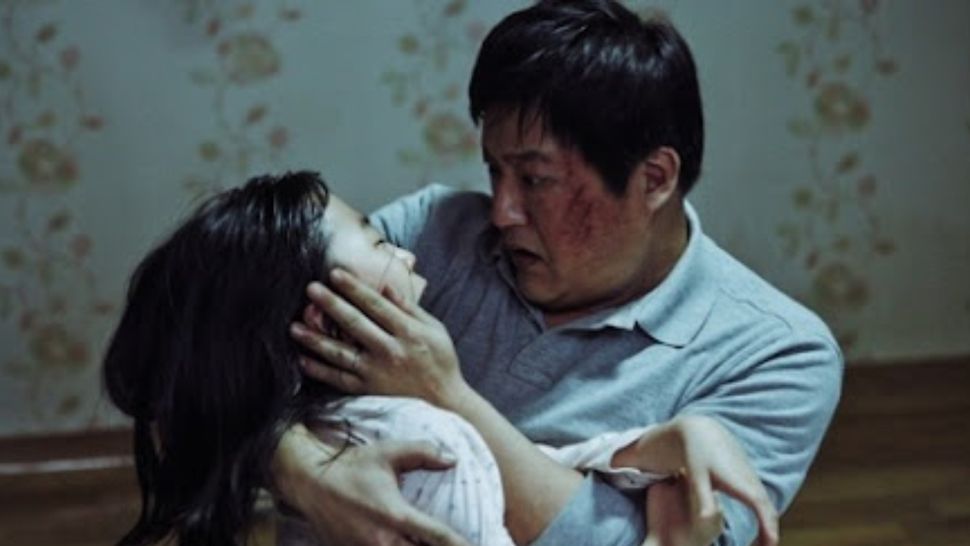 The Wailing (2016) - 99%
Critics deemed writer and director Na Hong-jin's The Wailing as an instant classic of Asian horror cinema when it came out — not just because of its disturbing content, but because of its unique fusion of multiple styles and tones. At a whopping 99% on RT, the story of a police officer (Kwak Do-won) investigating a mysterious illness is one-part crime drama, one-part dark comedy, and two-parts unsettling fairy tale, all wrapped up in poignant commentary on mob paranoia.
According to Rotten Tomatoes, the 30 classic thrillers above should keep you both freaked out and fascinated for as long as your horror-loving heart desires.
Your Daily Blend of Entertainment News
Jason has been writing since he was able to pick up a washable marker, with which he wrote his debut illustrated children's story, later transitioning to a short-lived comic book series and (very) amateur filmmaking before finally settling on pursuing a career in writing about movies in lieu of making them. Look for his name in just about any article related to Batman.